When a News Release Goes Viral; Why it is Worth the Investment and Being Prepared

James Johnson
/

February 18, 2021 3:00 EST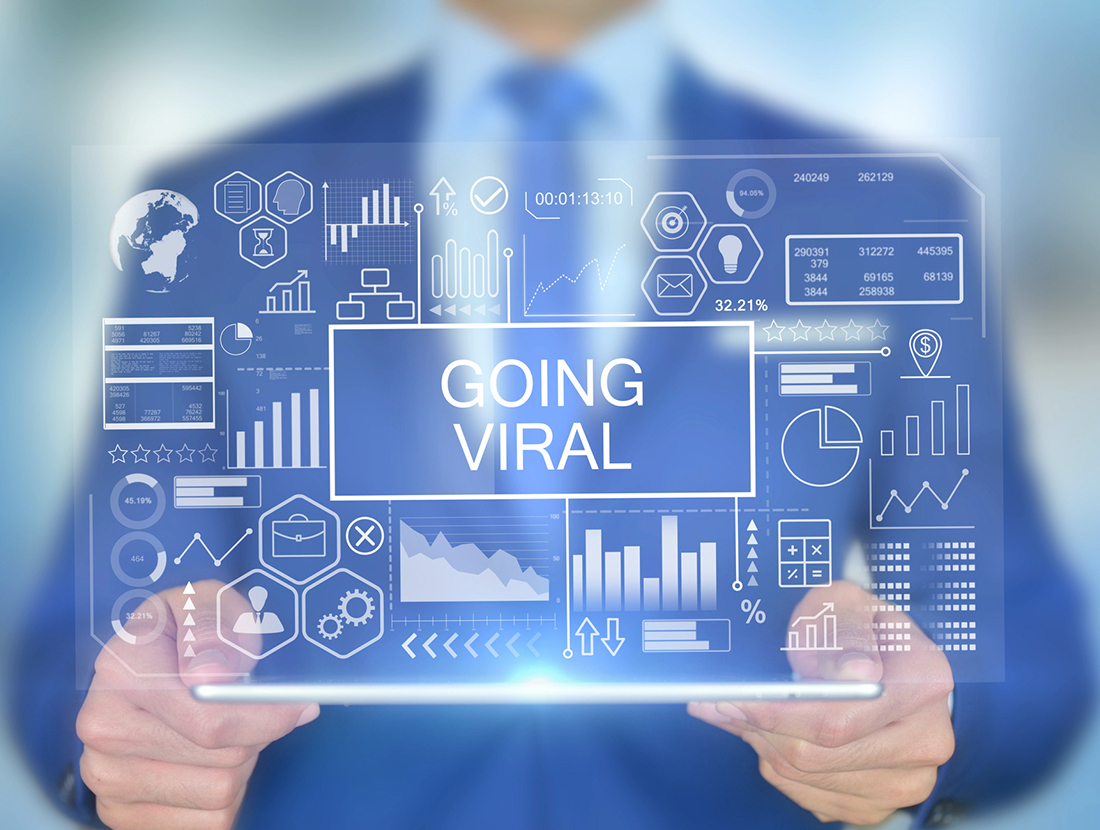 A press release going viral is a dream every author who was involved in that particular release would love to see more frequently. The staff at PR-Karma often celebrates when one of our client's news releases performs well.
Going viral usually means the story was picked up and shared many times through social media, where a mass audience finds the story extremely intriguing and decides to share it on their social media. Sometimes, depending on who picks up the story, they will re-post it as verbatim or put their news angle on the information, which can be extremely helpful for optimization within search results, creating more interest.
According to an article by Adrian Cojocariu about why Press Releases are Still Relevant for SEO in 2019, his short answer was a "yes, news releases are still relative and can help with SEO." At PR Karma Newswire, we do not necessarily recommend writing a press release with the sole objective of increasing SEO. However, we do believe that some of Adrian's views about the matter are valid and worth reading.
Another point of interest is what to expect when a news release does go viral. Depending on how much traction your story receives and what your story is about, it may impact your IT infrastructure. For instance, if your news release is purely 'informational' and has been shared thousands of times on social media, then there isn't much of a problem. If your story mentions a product, with a link to your website, your server has the potential of being 'hammered' and may have difficulty. If you have a phone number listed, depending on the content of your press release, it may ring off the hook. So, what does all of this mean? First off, you need to be aware that a story going 'viral' is extremely rare. We do not recommend an expectation of having to upgrade your server and install multiple phone lines as the reality is for most stories that go out, the pickup is minimal. What we do recommend is having a strategy in place for if you are one of those lucky few where your story catches fire and goes viral. For instance, if you include a link back to your website, ensuring you are on a cloud webserver that can grow as your traffic grows. You may also want to have a plan in place if your phone starts to ring off the hook. As a minimum, you might have a message on the phone that states you are extremely busy because of some recent news, but to leave a message and we'll call you back. It is always good to have a plan in place than to be scrambling last minute.
One may ask the question; how frequently should a brand publish a news release? There is no single correct answer to this question; it is more dependent on what you want to achieve and whether it is relevant to distribute a press release at that moment. However, what we would recommend is distributing a press release a couple of times a month if you have news of value to share.
It will become mundane to your audience (and journalists) if you keep distributing news releases that do not contain valuable content that catches the attention of your audience.
Share this Article