Why Us?:
---
Why PR Karma Communications and How can it Help me?
PRKarma.com provides complete communications for your business. By utilizing our database of thousands of journalists, our platform allows you to send your press releases direct to journalists in specific cities you select.
Secondly, with our unique communications tool, you can use your newsroom to send information only to those following your newsroom.
Think of it as kind of like a simplified newsletter – In fact, some of our customers no longer use their newsletters, or only for special occasions. So using your newsroom to get information to your newsroom followers keeps them updated with what is happening with your business.
Finally, our newsroom communications tool provides you the opportunity to showcase your most recent news pieces, any press mentions, media assets, including high-resolution images, the history of your business, and much more.
Keeping all your communications tools in one place makes communicating with the media and your customers easy and keeps you organized.
Accurate Press Release Distribution and Flexibility
We provide you flexibility when distributing a press release. Do you have your own specific media contacts? Include them in the distribution of your news.
You select the cities you want your news to go to, along with the release time, and we distribute your press release to the media points in the cities and industries you select. Speaking of flexibility, choose if your news is immediate release, embargoed, or evergreened. Include quotes from key individuals in your company and show off high-resolution images.
When we send your news to the media, we do not syndicate your news; this gives journalists a first opportunity to cover your story. Instead, we provide a shortlist of distribution points when your information goes out.
Better Communications to your Customers
PR Karma Communications fills the gap between a formal newsletter and an email. When you publish news to your website, followers of your newsroom are notified of your posting. You may even personalize the 'Subject' field of the email they will receive.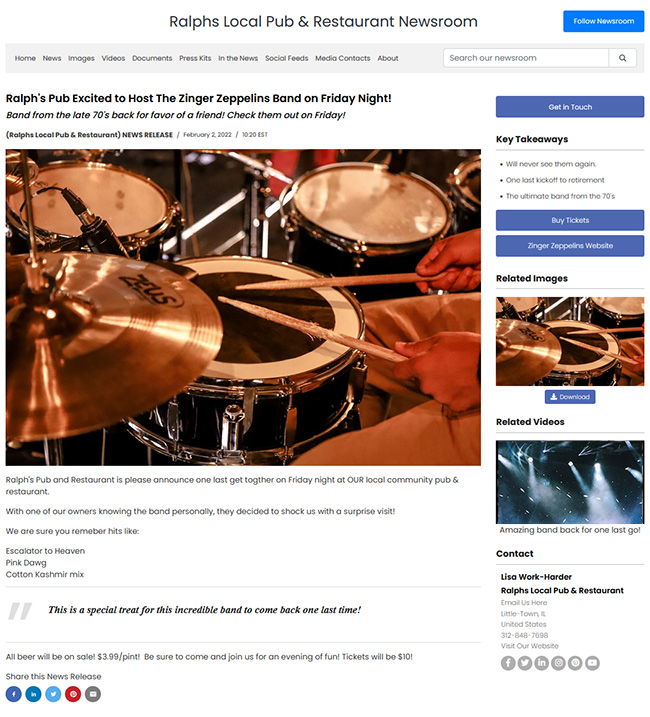 In addition, when somebody follows your newsroom, PR Karma notifies you of the information for the person following your newsroom. You have access to their email, name, and whether they are members of the media or customer, a critical asset that social media does not provide.
Example scenario: You are a restaurant owner in a small community. It's Wednesday afternoon, and you receive information through a connection of a famous band dropping by to play a few tracks. Log into your newsroom, put in the details, add some images a video link if you wish, and we send your news to your newsroom followers. At this point, if you have neighbors in your area that have subscribed to follow your newsroom, they are updated right away of the event!
What are newsroom followers?
YES – PR Karma Communications Newsrooms can have followers. Newsroom followers are people that follow your newsroom – They opt-in with their name, email, and whether they are a customer or member of the media. They also select how often they wish to receive your news.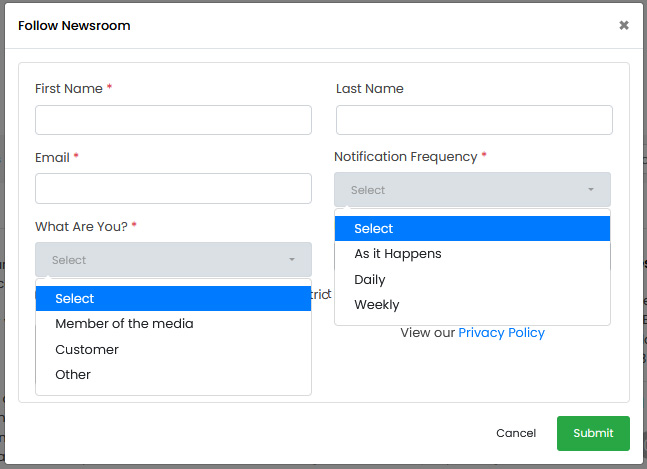 Then, when you post news or information to your newsroom, they are notified of the posting and can view what you have posted. Although newsrooms will naturally attract followers, particularly media members (they love it when you have your media information organized), you can help increase your followers. Click here to find out how.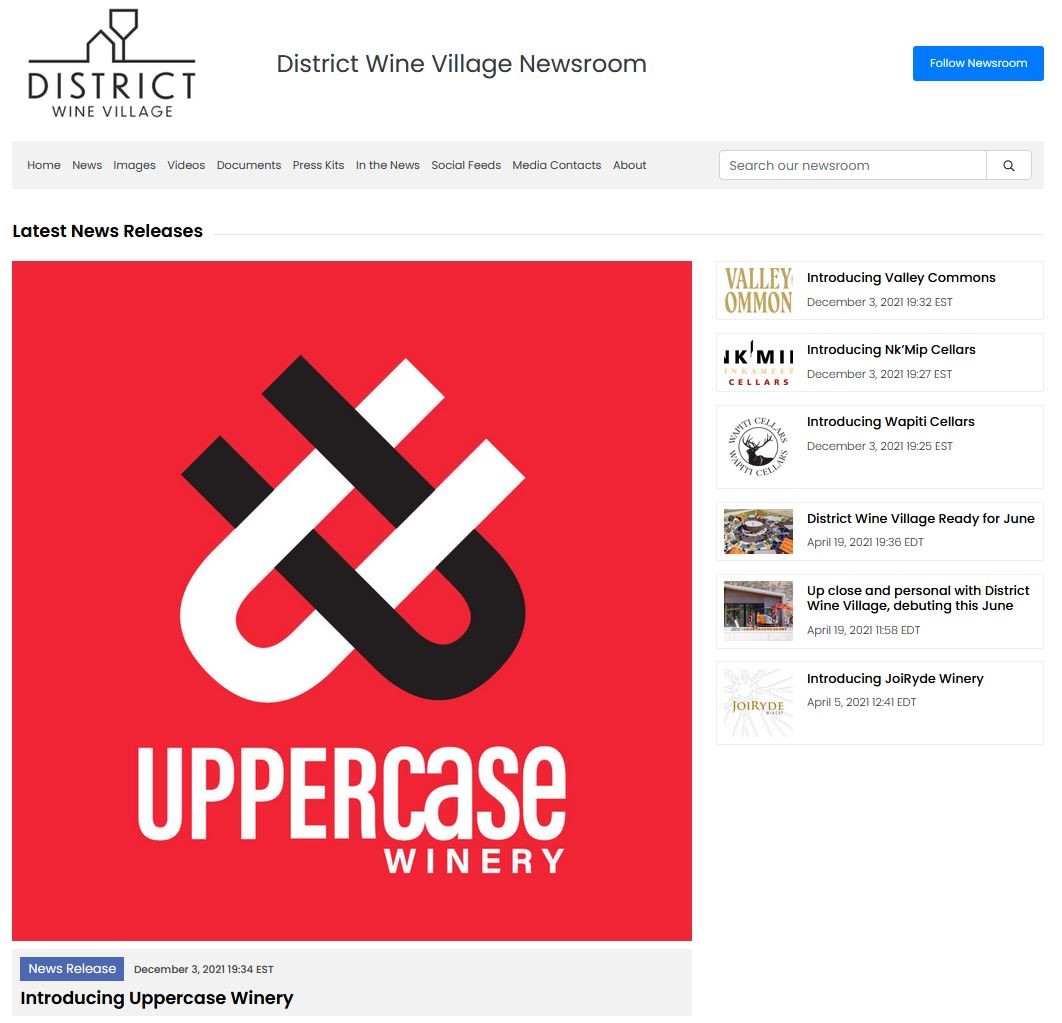 Newsrooms
PR Karma Communications consulted with journalists in multiple industries to find out how they would like to find the information they require to write a great story. This research included the layout and placement of information. This research further included finding what challenges they stumble across when seeking information and what makes finding information easy.
With this information taken to heart, PR Karma designed a beautiful newsroom product that makes finding what they need for a great story seamless. We know how valuable your time is, so making updates in your newsroom is quick and easy. If you have all your media assets prepared, you can create a media kit in 15 seconds! PR Karma Communications makes you shine and look like a superstar!
Journalists spend much of their time researching businesses online, and making your information easy to access increases the likelihood of including you in a story.